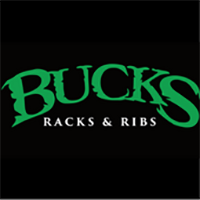 Buck's Racks and Ribs(Greenville, SC) is currently involved in what could be construed as a 1st Amendment battle with Greenville County in South Carolina. They're a recently opened sexy restaurant that is operating at the location of what was previously a topless nightclub. The new owners and operators of the restaurant are not affiliated with the owners of the strip club that operated previously.
As reported by wspa.com on May 12th, 2017((just Google "Buck's Racks and Ribs" and you will see all articles written by local news outlets):
http://wspa.com/2017/05/12/bucks-racks-ribs-still-an-adult-business-gets-citations-says-sheriff/
It seems that the county is issuing citations with the intent to shutter the doors of this business because their employees work in swimwear.
In this article written a few hours ago today June 1st, 2017 you can see it's reported that Buck's was issued a restraining order in FAVOR of Buck's allowing it to keep it's doors open.
http://wspa.com/2017/06/01/court-hearing-underway-for-bucks-racks-ribs/
"The judge has granted a restraining order in favor of Bucks Racks & Ribs. The judge will allow the business to continue operating as a restaurant but said the county could continue to enforce any violations of ordinances."
Greenville county is setting a policy that will mandate restaurants dress code including no patron or employee can wear swimwear.
Since when has wearing swimwear as a patron or employee been considered unlawful?
Social Share